edited: APC    foto: APC
BELGRADE, July 13 – We've known Saber for half a year already. He's 26 and comes from Iran. From the very first meeting in Belgrade, he wanted to break every possible sign of prejudice about him.
– I need to explain to you who I am, he immediately suggested to me.
-I'm a graphic designer, interested in languages, I am an atheist, a feminist, I advocate for the rights of animal, speaking as his own proclamation of entering into a new life towards which he is headed.
From that point on, he was always seeking help from us, to get "that asylum", to get him working. To be a part of the APC team.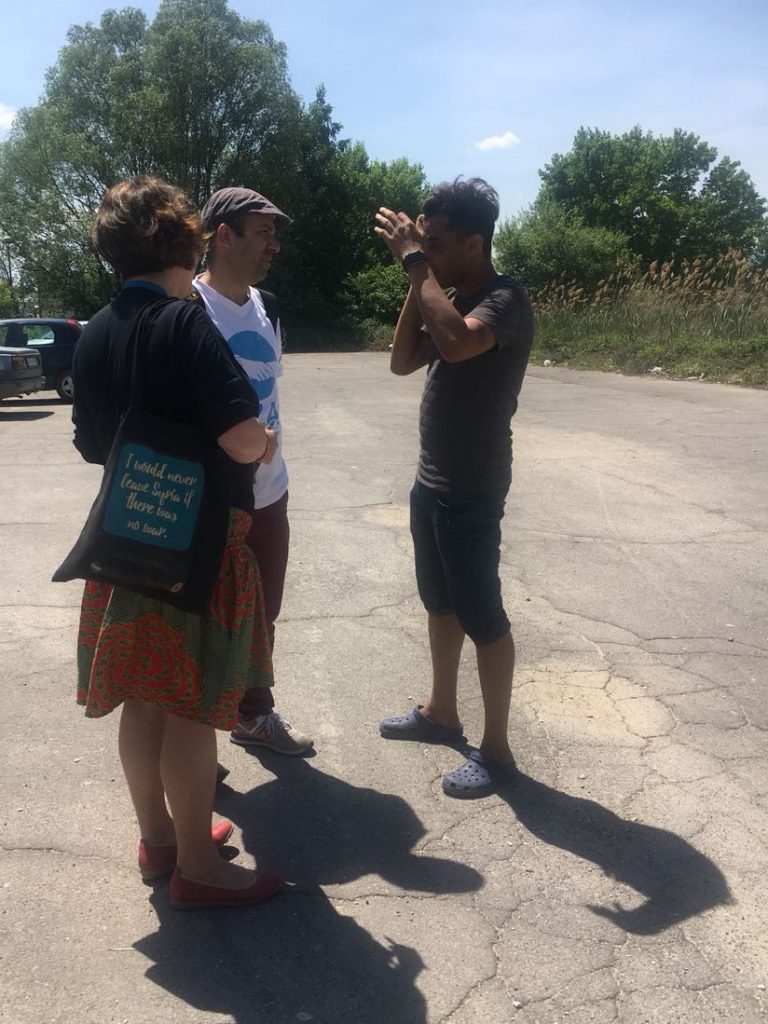 He specifies how he fits the requirements.
-I finished at the art academy in Tehran, and worked briefly as a graphic designer, then I decided to leave and I did not return to Iran for several years.
I escaped from the lethargy and violence that is present everywhere. Young people in Iran do not have an option. I was rebellious, I wanted change. I was in jail. Every young person who does not belong to the regime was detained at least once. People in Iran do not know about freedom. Just for prohibitions.
He claims his disgust towards a loyalty to religion, religious violence and everything that religion makes people do.
– I love freedom. My family was against the fact that I declared myself an atheist. That only pushed me further into appreciating my stance in life and to openly declare it on social media. I was against discrimination against women, against head scarfs, I wanted my girlfriend to openly be my girlfriend.
My brother suggested I leave the country, afraid of where my rebellious and revolutionary nature will take me.
He helped me leave Iran.
First I was in Turkey, there I realized how much I love my girlfriend and how much I want my love to have freedom and openly announce it. She stayed in Turkey and I came to Belgrade.
But here I was awaited with restrictions once more. I spent 5 days in Belgrade, I said I wish to stay in Serbia and they sent me to Bujanovac. The Commissariat for Refugees told me that they have nothing to do with asylum in Serbia, so I went to the police station and they as well told me that they don't know how to help me start up my asylum procedure.
In the Commissariat they suggested I sign up for the "Hungary List". But I do not wish to go to Hungary. I want to stay here.
In the meantime, Saber has returned to Belgrade. We managed to begin his asylum procedure and to move him to a camp in Belgrade. He comes every day to our office and asks: but when will I get a work permit?
-I have the right to work. I want to work with you guys, or in a similar organization he rebelliously repeated, although you could hear the fear in his voice.
Saber is waiting, and he hopes he will get asylum, because he wishes to live here and he doesn't understand why there would be a problem with that.
As he waits, he produces photographs and posts them on his blog site about the situation in Iran to begin discussions on the topic and why he left Iran.
And he says, he hopes for the best.