Source: Tanjug      Photo: N. Skenderija
Belgrade, January 8 – It is estimated that between 5,000 and 6,000 refugees are currently in Serbia, where approximately 350 to 400 of them are staying outside in the  cold, director of the Asylum Seekers Center Rados Djurovic said today and stated that the largest number of migrants are outdoors near the border with Croatia and Hungary, living in difficult and uncertain conditions.
According to him, there is no room for them in Adaševci, Šid, Subotica … but they are rather referred to other, distant places in Serbia, where a big problem for them arises as they do not have access to transportation of money for their journeys.
It is estimated that, in Belgrade and surrounding areas, there are at least 70 to 100 refugees without accommodation.
As well, Djurovic states that seven boys, yesterday, went to the reception center in Krnjaca, with police certificates from Dimitrovgrad, regarding their intentions for asylum and accommodations in Krnjaca.
"They did not let them in despite the police certificates." Yesterday they came to the Miksaliste that was not open or working. We are trying to find accommodation suitable for their age and needs, "said Djurovic, who had insight into the police certificates and stated that the children were not informed of why they were not received in the center in Krnjaca.
According to him, the boys are from Afghanistan, aged between 16 and 17 years old, and a few days ago they came to Serbia from Bulgaria.
"Due to the lack of accommodation capacities, unaccompanied minors are often sent from Belgrade to report themselves in some other places in the country where there is available accommodation," says Djurovic.
He believes that the whole system should be regulated differently in terms of acceptance, first and foremost, of unaccompanied minors.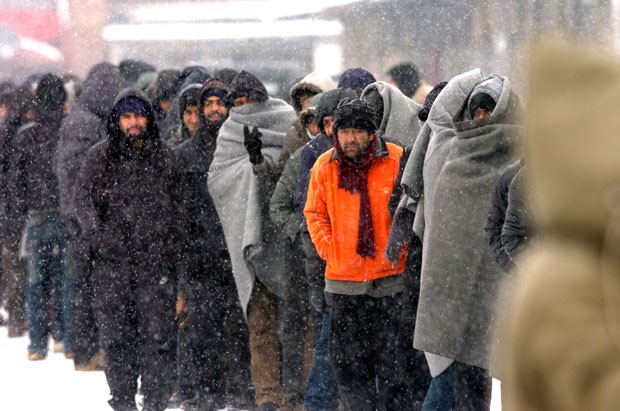 "A special center for accommodating these children should be made, when it comes to housing, and we should not expect that children will be able to figure out a way or, if they are sent to another city, they can travel alone," said Djurovic.