author: APC | poto: APC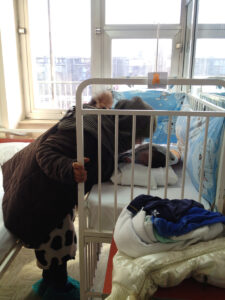 Belgrade, 20. january  – Little Ferhad, barely one month old, who fell seriously ill on his refugee journey from Istanbul where he was born, to Adasevci where his little body began to surrender from fatigue and temperature, left the mother and child in the Juvenile Institute in Belgrade and traveled with his family to the north of Europe.
The mother and child were urgently transferred two weeks ago in a very difficult state, and since then the APC with the interpreter was daily with him and his family. With the help of  the Commissariat for Refugees and Police, his parents and five brothers and sisters to Belgrade to the Center in Krnjaca we invested a lot of effort to gain their trust, to calm their fear of closing the borders, dilemma of how responsible they are to the other five when they risk to miss the opportunity to get to Europe, because they can not leave the baby Ferhad for whom they do not even know whether he will survive.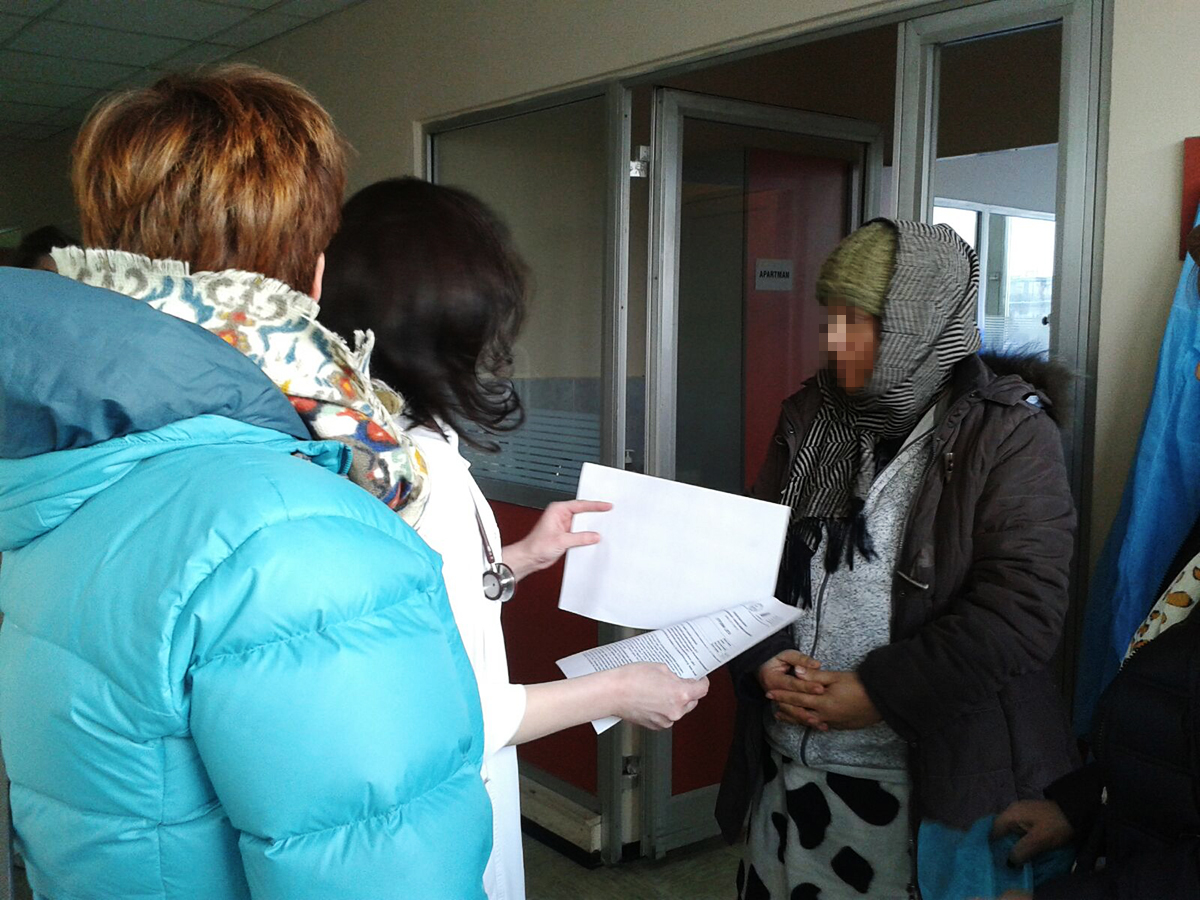 They were helped by little Ferhad. Thanks to the selfless advocacy of a doctor, he got out of the sepsis. It's a pretty and lovely baby that everybody loves at the Institute. Yesterday they handed him over to his mother with great warnings – how to nourish him, what to watch … How? – she seemed a little frightened how through transit centers, trains, buses, border controls … she could save her baby.Our translator conveyed advice, calmed down … In the end, concern was overcome by hope.
We intervened once more to prepare Ferhad adequately for the road. We also prepared  winter equipment for Ferhad – among other things, a few caps not to freeze, a large fur jacket, embroidery, bottles, bottles … We transferred them to Šid and the whole family was on the next day loaded in a train.
They had priority. Everyone likes the winners.
There, baby Ferhad has made the day better for everyone. Mostly for us. We managed to keep the family together, to make them stronger. The rest does not depend on us. Now we wait for them to report.