autor: APC | foto: APC  
Krnjaca, March 16 – Among the hundreds of tired, worried faces at the Asylum Center in Krnjaca, where refugees from Iran, Somalia, Morocco, Syria and Afghanistan, who decided as a result of the Balkan Route closure to stay in Serbia, or are returned here from Croatia, the laughter and hussle of two Syrian girls are almost heretical.Nine year old Asja and her eight year old sister, Jasmine, are here with their parents for about three weeks, and a few days ago they began attending the second grade, packing school bags every morning, rejoicing with new friends and sitting on school benches like all children their age in Serbia.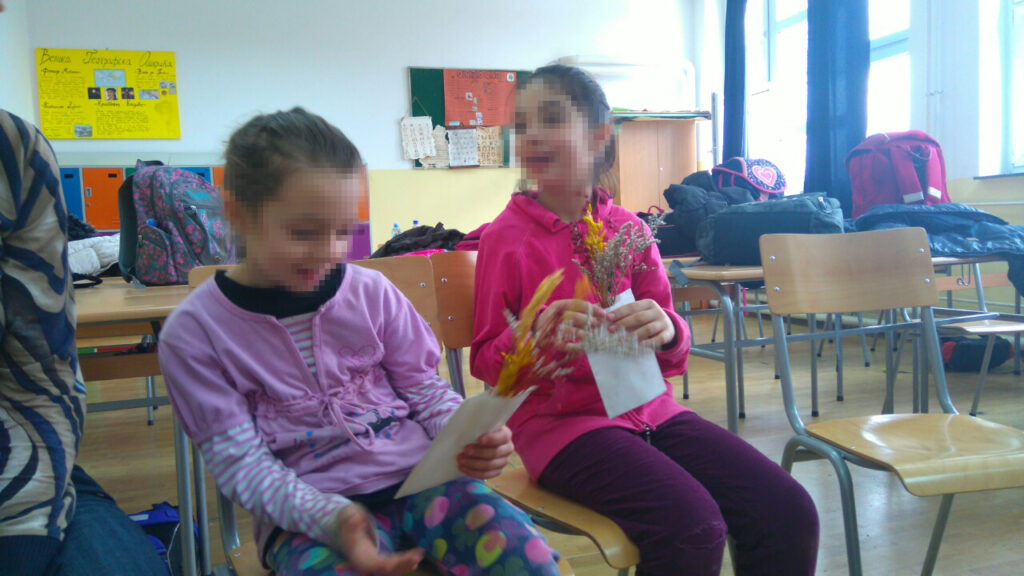 But Asja and Jasemine are not like other children in Serbia or elsewhere where there is no war. They're from Syria. Their family escaped from war, destruction, fear, and headed for a dangerous and difficult refugee journey to Germany. They were stopped at the border of Croatia. They are now in Serbia. They spent some time in Adasevci, then they settled in with friends in Belgrade, having hope around the question of when they would move on wards…but then they reconciled with themselves and stayed here in Serbia until further notice. With asylum certificates, they receiving housing in the Asylum Center in Krnjaca, among people of similar or the same destinies.
As we have in the past, we go to the Center almost every other day, we strengthen people through psychological workshops, inform them about their rights, their status in Serbia, and as we put an emphasis on working with children, to integrate them as much as possible into normal life, Asja and Jasmine were our priority. In fact, enrolling them into school was our priority, because without school and contact with Serbian peers, living a normal life is just an illusion for these children.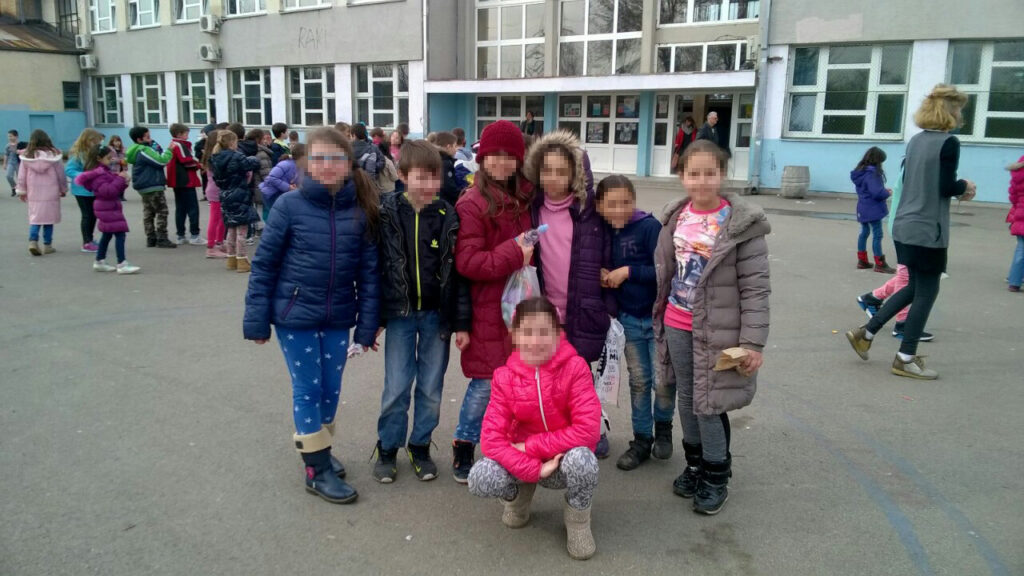 Asja's and Jasmine's parents have given us the consent to enroll the girls here at the local school. It is not always easy because parents think that they will quickly continue their journey, as well as because of the numerous obstructions that their decisions and desires encounter.
But that's why the school "Zaga Malivuk" in Krnjaca and Teacher Doris showed us a positive example. When our team psychologist, pedagogue and translator who brought school supplied to the girls, put backpacks on their backs, and took them by hand bringing with them courage to take the leap into going to school, where they were greeted with open arms. The teacher prepared her class for the arrival of two new friends. They were greeted by surprise and welcome greetings, drawings, flowers and the children in English asked the girls their names, what city they were from, showing off the classroom, the school yard and offered help on learning.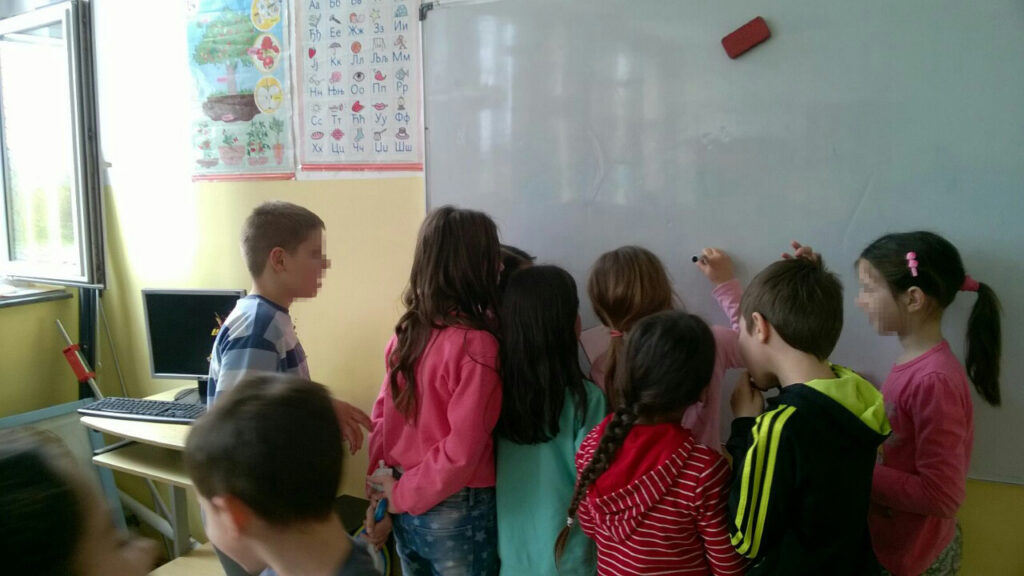 Asja and Jasmine were delighted. They were revitalized, talking with friends through drawings and with enthusiasm they eagerly and with excitement told their parents all about their day when they got back to the Center.
Now every morning we go to them and take them to school. Their parents, who are in some kind of lethargy are grateful to us, but without the power to encourage children to support them. And school for the girls means a lot. That's why we're trying. We go with them every morning at school, we wait for them to finish. Our volunteers are students sitting next to them in the bench all the time assisting in teaching. Translating, they help the girls…while Asja and Jasmine get used to it.
Then everything will be easier. Or at least, it will be easier at school…other troubles remain.